Location marketing case study: Bose links mobile and instore shopping experiences with smart local search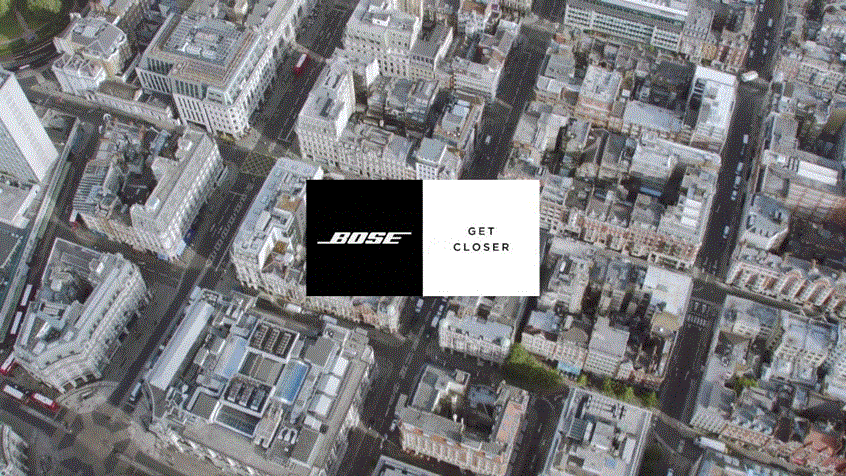 Bose stood out in local search results and increased offline revenue with a smart mobile campaign. This location marketing case study looks at how the sound equipment retailer boosted footfall by 50% and store sales by 56% with dynamically optimised local display ads.
Case study summary
Sound equipment retailer wanted to entice people into their revamped stores and try out their new tech
Found key audience used location-related mobile searches, as used this as focus on the brand's digital activity
Research identified three core shopping personas and chose local Google mobile display ad formats to reach them
Made bid adjustments to show ads to people whose behaviour suggested they were looking for speakers or wearables
Increased store visits by 50% and store revenue by 56%.
The Google Local Campaigns alone drove approximately 10,000 additional store visits at 98% lower cost
Challenge
We know that digital has an impact on offline sales. But how can businesses use mobile searches to drive footfall to brick-and-mortar stores?
Sound equipment retailer Bose wanted to entice people into their revamped stores and try out their new tech. Its marketing model relied on people experiencing the product – hearing the sound in-store, so the marketing funnel had to work hard at driving people to where those store experiences are found.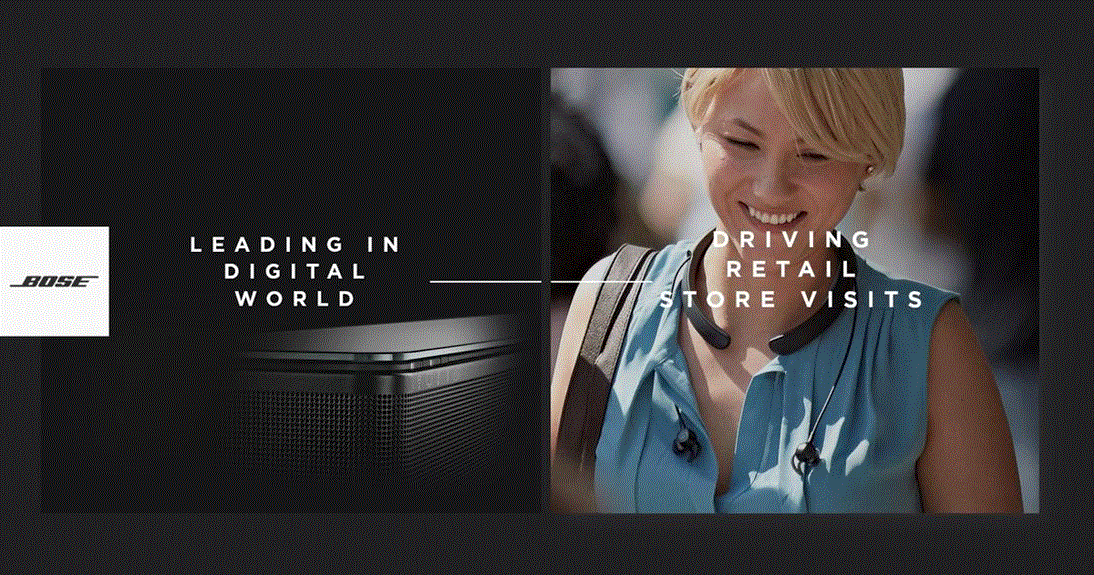 Solution
Bose developed a strategy to compel consumers to visit stores to experience their products first-hand. Based on the knowledge that a large proportion of searches occur on mobile devices and that many mobile searches are location-related, the team designed a mobile location strategy for the brand's digital activity.
Research showed that customers navigated multiple touchpoints before eventually visiting and buying in a Bose store. Being present as they made this journey and standing out from the competition required eye-catching ad formats.
Three marketing personas
By studying search queries, the team identified three core shopping personas
Price-sensitive customers
Premium-benefit-oriented customers
Traditional users
Working with MediaCom Worldwide, they chose ad formats carefully to be sure of reaching each persona. Bose needed to create different experiences and journeys for each; people's purchase needs and key considerations are very different between their various target groups.
For example, emphasising value for money would more likely result in a conversion from price-sensitive customers, while highlighting Bose sound quality would work better with a premium customer. Traditional users would be more persuaded by Bose long heritage as a leading sound equipment retailer.
Smart media planning
Google Local Campaigns allowed the team to brand Bose store locations in Google Maps alongside new products and offers. By clicking on the Bose logo, consumers would see a call to action encouraging them to call, save, or get directions to the store, as well as additional information about testing the Bose SoundWear Companion in a store.
Remarketing to previous site visitors
To be sure of reaching consumers most likely to be interested in Bose products, the team used remarketing lists for search ads and increased bids for in-market audiences.
Remarketing lists let Bose customise its search ads campaign for people who had previously visited their site, and tailor their bids and ads to these visitors when they're searching on Google and search partner sites. For instance, they made bid adjustments to show ads to people whose online behaviour suggested they were in-market for products like speakers or wearables.
Results
Bose increased store visits by 50% year over year and revenue generated from store visits increased by 56%. By expanding the remit of search from an entirely online channel to a driver of footfall to brick-and-mortar stores, Bose managed to accrue additional in-store sales.
The Google Local Campaigns alone drove approximately 10,000 additional store visits at 98% lower cost per acquisition (compared to always-on campaigns) within the first week.
What's more, the team gained valuable insights about consumer behaviour that could be shared across other channels such as social and programmatic to add value in other teams.
Graham Curry, Global Consumer Marketing for Bose Europe, said: "Store visits has been a great addition to the metrics we use to continuously optimise and develop our approach to paid search."

Why it matters
Using online advertising to drive offline sales locally can be an incredibly price efficient tactic. A digital savvy, mobile customer base still wants to physically try speaker and wearable tech before they buy. Bose linked the two key requirements neatly to boost local Search results and increase offline revenue.