Americans now see as many Super Bowl ads on YouTube as on live TV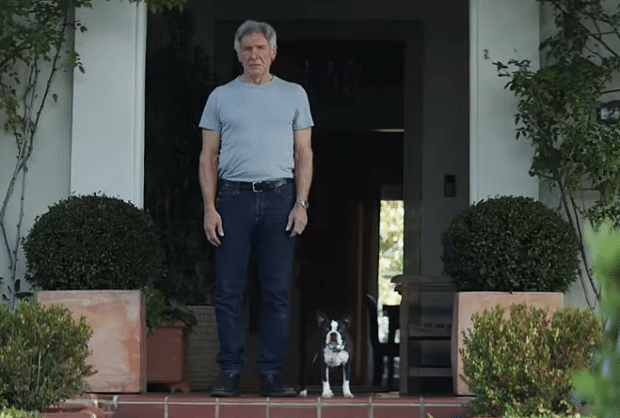 In the US, 42% of American football fans have watched ads from the big game on YouTube, equal to the amount that watched those ads on broadcast/cable TV networks, and more than any other digital platform, according to an Ipsos sports viewing study.
At this year's Super Bowl, the New England Patriots prevailed over the Los Angeles Rams in the lowest-scoring Super Bowl ever. For many in the UK, the ads were more important than the game, however. Ad enthusiasts can catch up here: YouTube AdBlitz.
Key stats:
Viewership of Super Bowl ads on YouTube during the game rose 58% from last year.
Viewership of Super Bowl ads on YouTube during the game rose 78% on mobile from last year.
Views of videos on Maroon 5's official channels peaked at over 850,000 views per hour during the game.
SpongeBob SquarePants made a surprise appearance during the halftime show, and search interest spiked over 150% during that time.
Top Ads by Gameday Views (Global) through 10pm EST
1. Verizon | "The Team That Wouldn't Be Here"- Verizon featured 12 NFL stars who owe their lives to first responders answering the call. Part of a docuseries by Peter Berg, the players share their stories as part of Verizon's pledge to donate to first responders through the Gary Sinise Foundation.

2. Amazon | "Not Everything Makes the Cut"- "We're putting Alexa in more stuff now… But let's just say not everything makes the cut." An Amazon employee shares different failed uses of Alexa: in a toothbrush, as a dog collar, in a hot tub, and finally powering the world.

3. Jeep "Big Game Blitz" | OneRepublic | "More Than Just Words"- Jeep shows the Star-Spangled Banner in a word-by-word visual score performed by OneRepublic.

4. Hyundai "The Elevator"- Hyundai takes people through an elevator highlighting unpleasant experiences on each floor, like a root canal and sitting in the middle airport seat. Through their Shoppers Assurance, they guarantee a better car-shopping experience.

5. Microsoft "We All Win"- Following the story of young gamers and their challenges playing with traditional controllers, Microsoft highlights how accessible technology like the Xbox Adaptive Controller can level the playing field, so everyone can win.

6. Marvel Studios' "Avengers: Endgame"- Marvel builds anticipation for the return of the new Avengers movie.

7. Amazon Prime Video "Hanna Season 1"- In Amazon Prime Video's newest show, a young girl balances her extraordinary skills with a desire to 'be normal' as she escapes various dangers.

8. Olay (Procter & Gamble) "Killer Skin"- Actress Sarah Michelle Gellar, also known as Buffy the Vampire Slayer, runs from a zombie and struggles to unlock her phone with facial recognition because Olay transformed her once 'scary' skin.

9. M&M's Super Bowl Teaser 2019 (featuring Christina Applegate) – "Lock Game"- Classic M&M characters stuck inside of the new M&M chocolate bar lock actress Christina Applegate out of her car in the grocery store parking lot.

10. Budweiser (Anheuser-Busch) "Wind Never Felt Better"- Showcasing their commitment to renewable wind-powered energy, Budweiser shows a dalmation with it's mouth flapping in the wind as it rides on cases of beer pulled by the iconic clydesdale horses.

Top trending questions on Google during the Super Bowl:
What is the lowest scoring Super Bowl?
Is Adam Levine married?
How old is Adam Levine?
Who is Adam Levine's wife?
What is the score of the Super Bowl?
Top trending Super Bowl Players during the game:
Patrick Chung, Patriots
Danny Shelton, Patriots
Stephen Gostkowski, Patriots
Dont'a Hightower, Patriots
Julian Edelman, Patriots