Google lets users 'mute' remarketed ads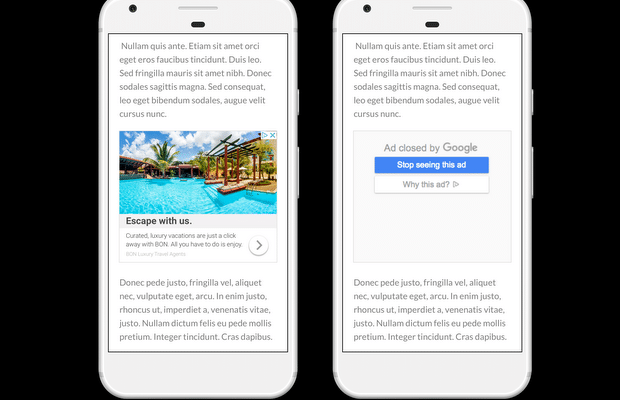 Google is giving its users more ways to avoid remarketed ads that follow them around the web.
The internet giant has updated its ad system so users can mute reminder ads on a per-advertiser basis for 90 days.
In a blog post announcing the changes, Jon Krafcik, Google manager, said: "You visit Snow Boot Co.'s website, add a pair of boots to your shopping cart, but you don't buy them because you want to keep looking around. The next time that you're shopping online, Snow Boot Co. might show you ads that encourage you to come back to their site and buy those boots.
"Reminder ads like these can be useful, but if you aren't shopping for Snow Boot Co.'s boots anymore, then you don't need a reminder about them. A new control within Ads Settings will enable you to mute Snow Boot Co.'s reminder ads. Today, we're rolling out the ability to mute the reminder ads in apps and on websites that partner with us to show ads. We plan to expand this tool to control ads on YouTube, Search, and Gmail in the coming months."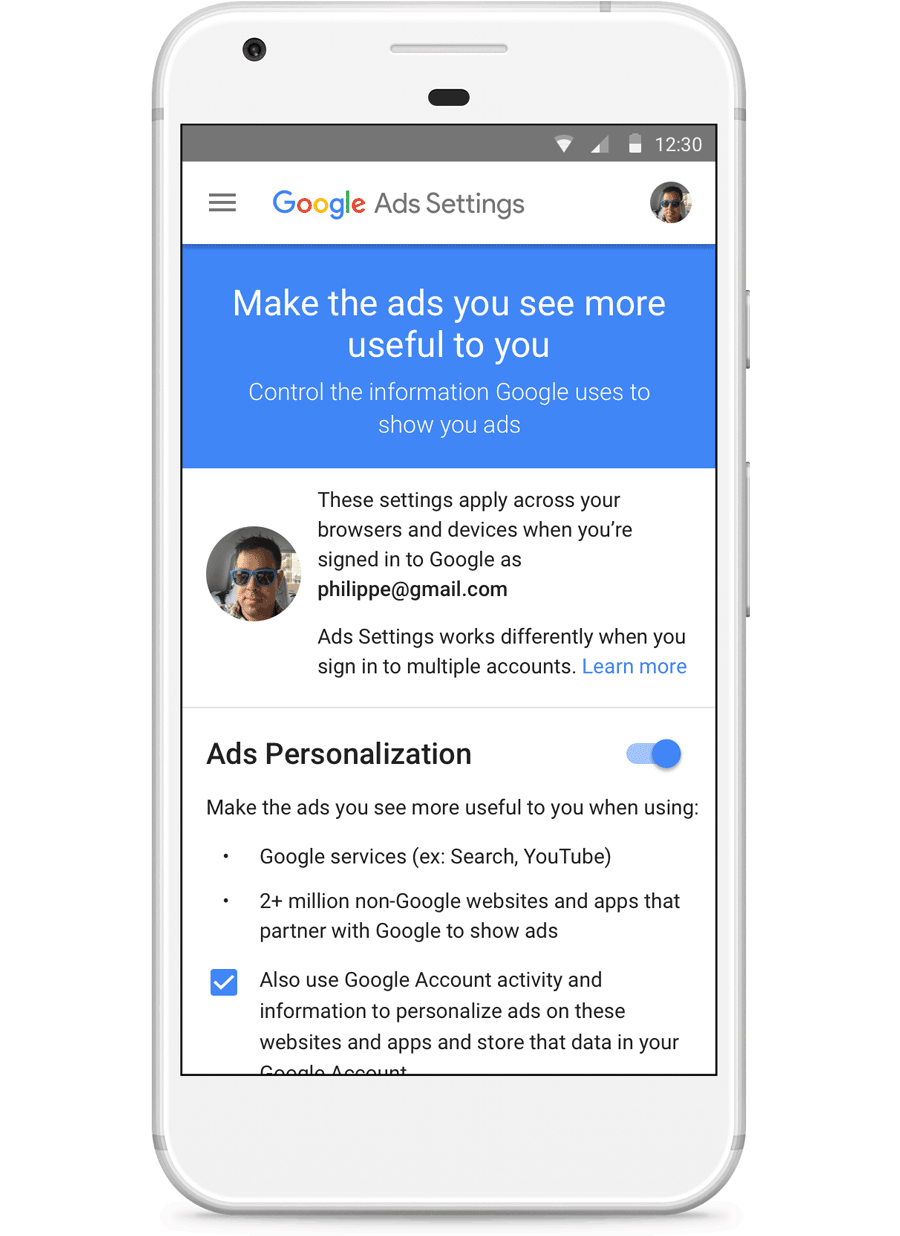 To block a reminder ad, users need to go to Google's Ad Settings page while logged into their Google account, where they will find a section called "Your reminder ads."
Google is also adding additional features to its existing "Mute This Ad" feature, which lets you tap on a settings bar next to any Google ad they don't like.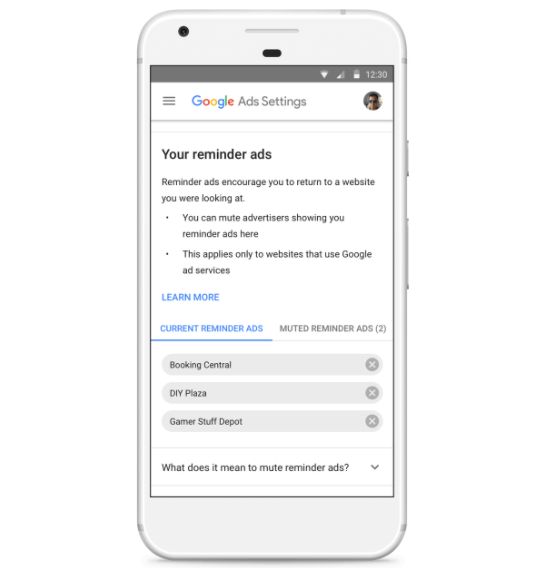 Google will now mute a particular ad across all devices that use the same Google account.
"If you mute an ad for Snow Boot Co. on your smartphone, it will also be muted on your laptop," Google explains. "Second, you will likely see Mute This Ad in even more places as we are expanding this control to work across more apps and websites that partner with Google to show ads."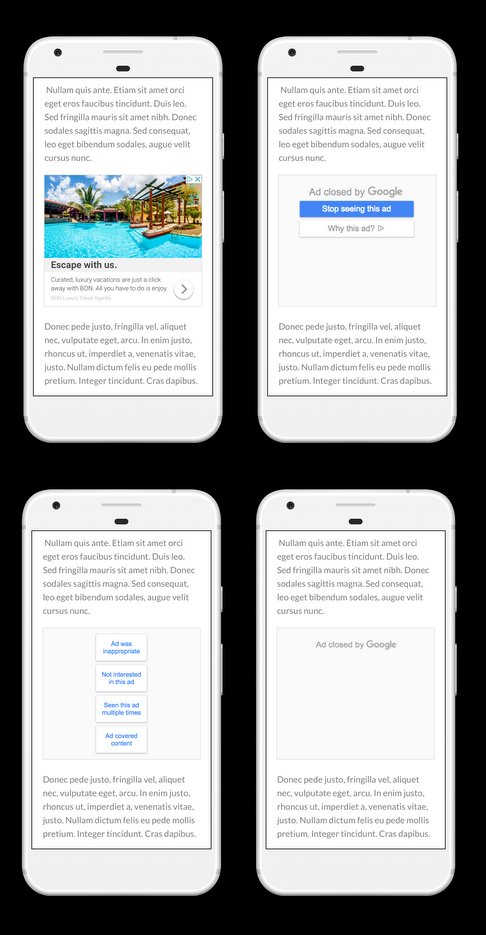 Read the blog post here