Social TV trends: Love Island's official partners aren't the only winners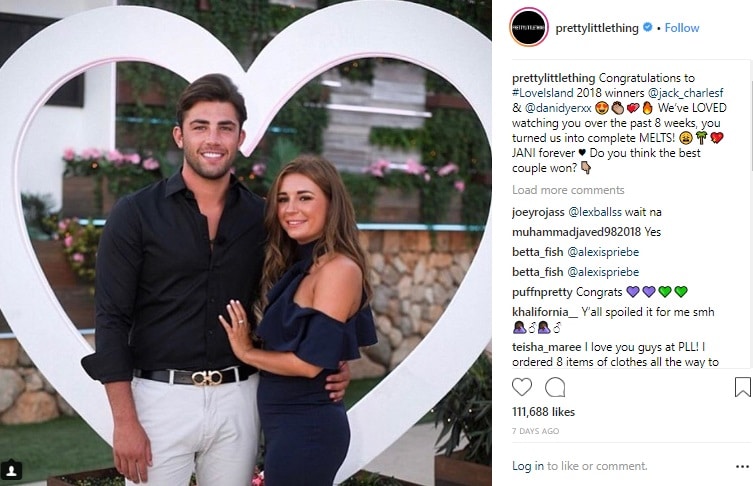 ITV's Love Island was the reality show success story of the summer. New research uncovers which brands benefited from the TV series, indicating that official sponsorship was not the only route to success.
This year's Love Island saw ITV working with more brands than ever before, with ten brands including Superdrug, Lucozade and Kellogg's officially getting in on the action.
But it's not just those officially working with ITV who can make huge marketing gains from the show – in fact, some of the most successful brands interacting with this year's Love Island weren't working directly with ITV at all.
New data from social media marketing firm Socialbakers gives a breakdown of the brand winners this series:
On Instagram, four of the official partner brands come in the top ten in terms of post frequency, but Pretty Little Thing – who weren't working with ITV – come out way on top for engagement, racking up over 100,000 interactions for their post crowning Jack and Dani winners
On Twitter, Missguided and Lucozade (both official partners) rule the roost when it comes to interactions, though outsiders Pink Boutique posted the most tweets about the show
Interestingly, brands posted a lot more on Twitter, but managed to get many more interactions from Instagram, showing that brands still see the value of both platforms in interacting with their target audiences
In terms of the content that performed best, there's one clear trend: memes memes memes
From reaction gifs to the classic 'Who deserved better?', memes performed solidly on both Twitter and Instagram, and allowed brands such as Lucozade – who also invested millions in a TV spot for the series – to garner the attention (and retweets) that comes with tapping into the Love Island craze.