Google updates 'Test My Site' with new features for brands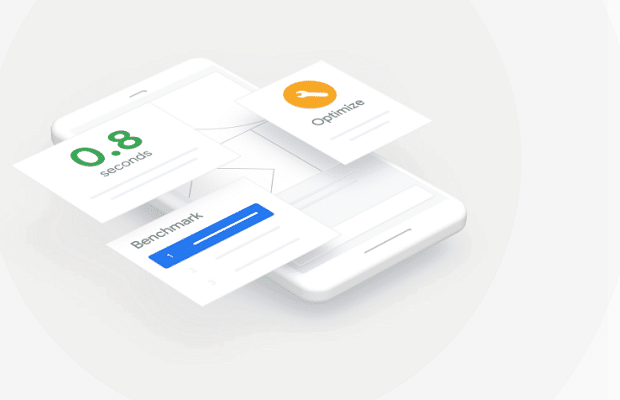 Google has updated its Test My Site tool, which is designed to make it easier for businesses to both measure their mobile site speed and take specific actions to improve it.
The single destination helps mobile web advertisers and publishers understand, benchmark, and improve their site speed: Test My Site.
The free tool will help educate mobile web advertisers and publishers on how to improve their site performance and understand how mobile speed impacts conversions. This both provides a single metric to measure site or page speed and helps to bridge the gap between marketer and developer by delivering actional next steps and simple fixes.
The need for speed is clear:
Google has found that 50% of purchase journeys happen on mobile
53% of visits are abandoned if a mobile site takes more than three seconds to load
In retail just a one second delay in mobile load times can impact conversion rates by 20%
Businesses can either provide customers a fast mobile experience, or those customers will go elsewhere – fast. Market leading companies recognise that fast mobile is the staging ground for growth. Driving mobile speed doesn't require bespoke solutions, marketing leaders across categories are taking advantage of available technology to build the foundation of great mobile experiences with fast mobile.
With the new Test My Site, businesses can now see;
The speed of both their entire site and of individual pages
Whether their site/page speed is faster or slower compared to the prior month
Whether their site speed/page speed ranks Fast, Average, or Slow
How their site speed compares to others in the industry
The potential impact of site speed on revenue
A detailed list of recommended fixes for up to 5 pages on their site
A complete report to share with their team
RCS Business Messaging
Google also introduces more availability and growth of Rich Communications Services (RCS) Business Messaging.
Messaging is another area where businesses can improve the mobile experience. SMS, the format millions of businesses rely on today to reach mobile consumers, is limited to 160 characters and very few images and interactions.
Visit the website here.