Toys 'R' Us woos back shoppers with augmented reality in-store game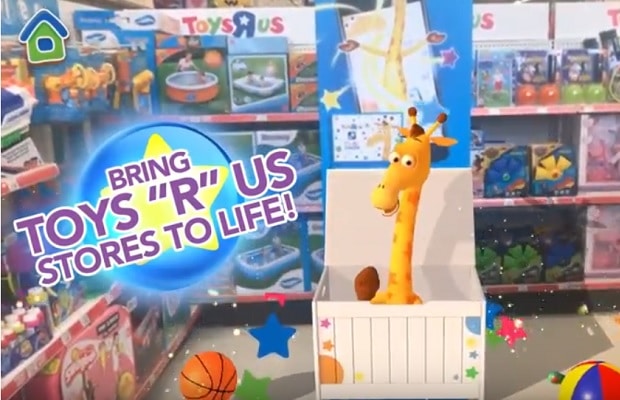 Toys 'R' Us has unveiled Play Chaser, a free augmented reality app, that turns stores into virtual playgrounds as the retailer looks to win back shoppers after filing for bankruptcy last month.
Developed in partnership with robotics and AI firm PlayFusion, the new mobile game lets players activate a variety of AR games and play experiences as they move around the store.
They can do this simply by scanning the many different Play Chaser signs attached to Toys R Us shelves.
The app works by getting users to point their smartphone's camera at star icons in the store letting them play virtual games such as basketball or win digital prizes such as virtual dolls.
Play Chaser is currently in testing across 23 American stores, most of them in California, New York and North Carolina. However, it should be available across all stores in the country as of October 21st.
Play Chaser, available on both iOS and Android, features a virtual Geoffrey the Giraffe welcoming kids to the store. Geoffrey also explains how the app works before sending them on a quest inside the store.
To add a competitive edge to the proceedings, some games also include leaderboards so kids can see how they rank against not only other players in the same store, but also against players in Toys R Us locations across the country.
The company filed for bankruptcy protection in September and needs to deal with long-term debt of around $5bn.