Waze and Spotify come to Apple devices to adapt music to navigation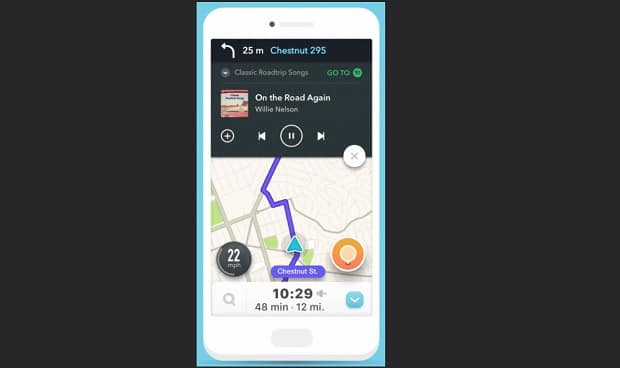 Originally on Android only, Waze is excited to announce today that the Spotify integration feature will now be available on iOS too.
This feature lets you start navigating with Waze from within Spotify and access your Spotify playlists from within Waze and easily change tracks.
When your car is at a complete stop, easily switch between apps with one tap for an uninterrupted listening experience.
Once set up, your music will play automatically when your journey begins, or you can browse your playlists when your car is at a complete stop.
Waze the free real-time, crowd-sourced navigation app and the Spotify feature will provide Britain's 45.5 million drivers with the ability to play their music safely without interrupting their traffic navigation.
This follows new UK laws introduced earlier this year, stating that drivers can use their mobile as a sat nav on the condition that it is secured in a holder and the device isn't touched when behind the wheel.
Finlay Clark, UK head of Waze, says: "We are delighted to team up with Spotify to create a new function that allows iOS Wazers to enjoy their favourite music, while being re-routed around traffic in real- time.
"Safety is our priority at Waze. By discouraging drivers from tapping their device to switch between apps while on the move, we believe this partnership presents a valuable way for drivers in the UK to use their favourite technologies whilst concentrating fully on the road ahead."