European ecommerce satisfaction ratings 'amongst highest globally', despite Covid-19 lockdowns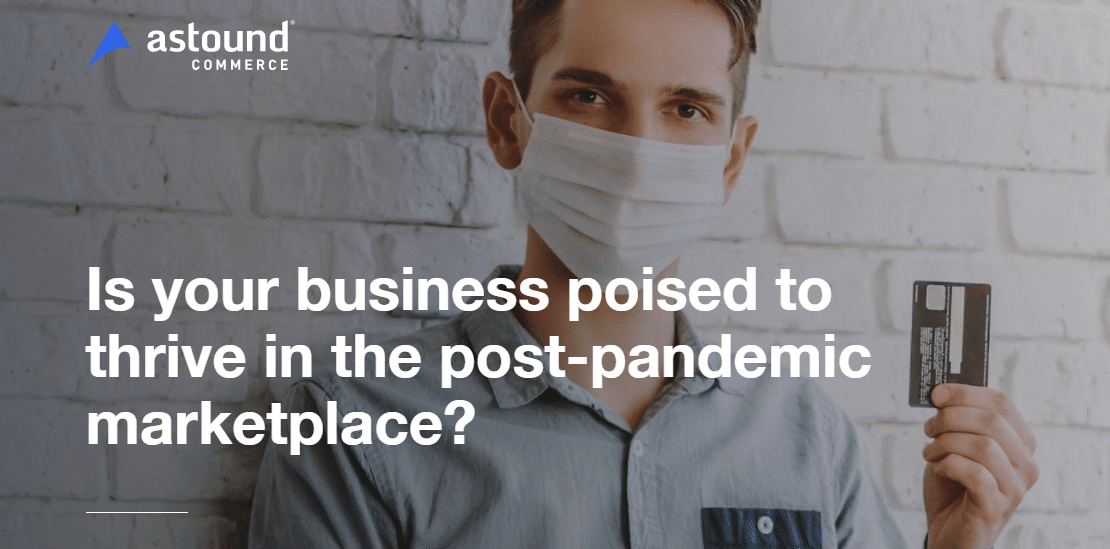 European consumer satisfaction ratings for online shopping journeys during the Covid-19 lockdown were among the highest globally with shoppers reporting the lowest rate of out-of-stocks and shipping delays during the crisis when compared to other countries, according to new research.
The 2020 Global Consumer Survey Report from Astound Commerce, surveyed a total of 6,500 online consumers in the UK, Europe, US, Canada and Middle East in January, March and May 2020, to provide an insight into the impact of the pandemic on shopping behaviour and sentiment.
When surveyed prior to the pandemic (January), 87% of European shoppers indicated they were highly satisfied with their online shopping experience, dropping slightly to 80% when resurveyed in May during lockdown. In comparison, customer satisfaction levels with the shopping journey dropped by 13% in the Middle East and 16% in the US, indicating higher levels of friction when trying to purchase essentials during the pandemic.
Despite more than a quarter (27%) of European shoppers reporting they were purchasing online several times a week, just 12% reported experiencing out-of-stock items (rising to 22% in the US, Canada and Middle East). Similarly, significantly fewer European shoppers (11%) experienced order cancellations in comparison to the US (19%), Canada (20%) and the Middle East (25%).
Both before and during lockdown, European shoppers overwhelmingly selected Amazon as their merchant of choice over all other retailers, from direct-to-consumer (D2C) brands to larger format stores and independents, in all circumstances, by a 2-to-1 margin in some cases. Half (50%) of all respondents said they trusted Amazon the most during the pandemic. When compared to other merchants across a range of scenarios, Amazon scored highest among consumers for offering the lowest price (54%), the quickest delivery (52%), the widest range of products (51%) and greatest stock availability (58%).
The popularity of Amazon showcases the importance for retailers and brands to strengthen their D2C ecommerce offer – taking ownership of customer data, logistics and brand advocacy to deliver an exceptional customer experience at every touchpoint, as Terry Hunter, Managing Director of Astound Commerce UK explained:
"The high levels of customer satisfaction with the online journey show that omnichannel businesses across the UK and Europe have, for the most part, been agile and able to successfully scale their businesses digitally to meet the changed and increased demand during the pandemic. But inevitably, Covid-19 has accelerated consumer expectations of the online shopping journey."
Terry Hunter commented further: "Customers' expectations on service, delivery, content, price and communication actually went up during the crisis. Many people had more time to make more considered purchases and the more companies have done for them during the difficult times, the more customers have come to assume this is normal. Retailers are already investing in digital transformation, but for long-term success, it's crucial they address these emerging and accelerated consumer demands and ensure the ability to meet them is hard-baked into their digital strategies."
To learn out more about how customer needs have evolved, and what digital retail businesses need to address to meet these new demands, access the full report here.