Budweiser goes green with 2019 Super Bowl ad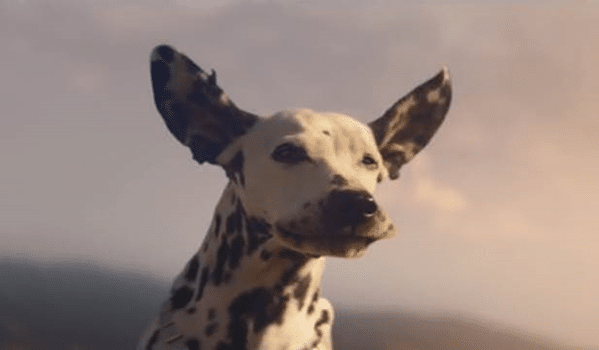 Budweiser has released its much-anticipated 2019 Super Bowl advert, for the match on 3rd February, as it celebrates the brand's pledge for a brighter future with renewable electricity.
The advert brings to life AB InBev's 2025 sustainability goals which includes the pledge to be brewed with 100% renewable electricity by 2025.
Titled "Wind Never Felt Better," the advert features the iconic Budweiser Clydesdales alongside wind turbines and is all set to the soundtrack of music legend Bob Dylan's "Blowin' in the Wind."
To mark this moment, the UK will also be releasing the epic Super Bowl advert tailored with UK messaging on the 2nd February across Budweiser UK's Twitter, Instagram, Facebook and YouTube platforms showcasing its commitment to a brighter future with solar power.
In December 2018, AB in Bev UK signed the largest unsubsidised electricity deal in UK history with Europe's largest solar energy company, Lightsource BP to purchase 100% renewable electricity for its UK operations. The contract which is in place for 15 years will enable Lightsource BP to build new solar farms, providing AB InBev's two main breweries with enough electricity to power the equivalent of 18,000 homes.
AB InBev's breweries, based in Magor, South Wales and Samlesbury, Lancashire, produce over 17 million bottles and cans of Budweiser each week.
Rowan Chidgey, European Marketing Director at Budweiser, said: "This is a truly historic moment for Budweiser, as we're bringing our pledge to brew with 100% renewable electricity to a global audience at one of the most talked-about stages in the world – the Super Bowl."
"Every year we produce some of the most ground-breaking adverts, and this year will be one of our biggest yet. We're proud in the UK to say that we stand by the global commitment to offer our customers high quality beer that's been brewed sustainably, so that people can continue to enjoy it for thousands of years in the future."
To further emphasise the importance of Budweiser's commitment, the company is donating clean electricity to Atlanta to power the city the week of Super Bowl. Atlanta is a city that has set remarkably high sustainability goals for itself – and by donating this electricity, Budweiser is offsetting 100% of the electricity used to power Super Bowl week with clean, renewable electricity.
Atlanta is the largest city in the South to make the pledge to clean electricity and develop a blueprint showing how to get there. As Atlanta hosts its first Super Bowl since 2000, Budweiser's donation aligns with the city's goal of reducing the environmental impact of the Super Bowl and creating a lasting legacy.
The creative for Budweiser's advert has been led by Miami agency DAVID.

The "King of Beers", Budweiser, was introduced by Adolphus Busch in 1876 and is still brewed with the same care and high quality, exacting standards. What began as an American original 139 years ago is a global brand today, enjoyed by consumers in 85 countries. In accordance with its original recipe, this great American lager is aged over Beachwood chips for 21 days which results in a perfectly balanced flavor and a crisp, clean refreshing taste. Budweiser is considered the world's most valuable beer brand (SOURCE: 2015 BrandZ™ Top 100 Most Valuable Global Brands).