Adform expands into Asia pacific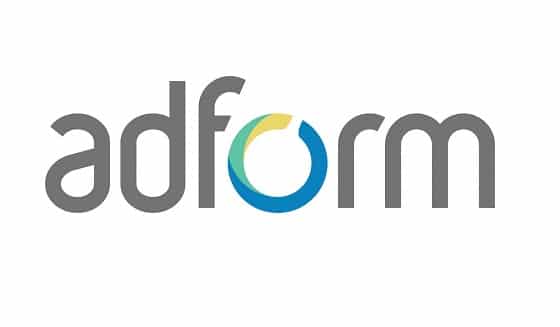 Ad tech firm Adform has expanded its presence in China, Australia, and Dubai, with additional regional growth planned in the near future.
As a result of this expansion, the Danish-founded company has announced three new additions to its leadership team, alongside two promotions in a reorganisation of the business.
The launch of the Chinese office is part of Adform's ever-expanding presence in the APAC region, where its long-term programmatic knowledge and ability to scale has allowed it to capture a share of the fast-evolving market from its current bases in Singapore and India.
The new Sydney-based operation will provide on-the-ground support for many of Adform's existing Australian clients while the company invests in the country's billion dollar programmatic market. Meanwhile expansion into Dubai signals Adform's continued commitment to backing markets on a fast-track growth trajectory and supports the development of MENA operations.
Oliver Whitten, COO, Adform, comments: "Adform's growth trajectory has continued at pace in 2018, this affirms our position in the marketplace as one of the fastest growing ad tech platforms. The continued global expansion supports increasing requests from our clients for us to be present in new territories. We see deeper adoption of our products by more sophisticated global clients and are responding to their needs. As we scale our products and services internationally it's important to attract top talent from across the markets, whilst maintaining our unique company culture."
Strategic senior leadership development
As a result of this expansion, the Danish-founded company has announced three new additions to its leadership team, alongside two promotions in a reorganisation of the business.
Arriving from King is Lucia Mastromauro, who having previously served at MD Advertising joins Adform as Vice President of Global Agencies. Mastromauro also brings a wealth of experience from her position as Head of Sales, Account Management, and Network Agencies at Google's DoubleClick and as Interactive Marketing Manager at eBay, and will now lead Adform's global agency business.
Joining the company's Dusseldorf base as Vice President of Publisher and Marketplace is Jesh Sukhwani. Sukhwani brings a proven track record having previously worked as Head of Programmatic Media and Investment at GroupM and Global Business Development Director at Xaxis, and will be responsible for developing Adform's publisher, buyer marketplace and cross-media propositions.
The third addition to the team is Filippo Gramigna. Gramigna takes on the role of Vice President of Business Development, joining Adform from Widespace where he was Vice President for Global Sales. He has also worked for Il Sole 24 as Marketing Director and as a Publisher at Mondadori Group.
Rick Jones, Adform's current Senior Vice President of the UK, Nordics, and Benelux will take up a new role as Senior Vice President of Global Revenue Development to support Adform's global partnerships, commercial development and increasing cross-channel focus, while Christian Duus has seen his position as Senior Vice President of Corporate Development expand to incorporate Commercial Operations.
Whitten continues: "This expansion has also led to exciting developments for our commercial leadership team – we're thrilled to welcome Lucia, Filippo, and Jesh to the business. All bring significant experience in the field and it's important to add new perspectives and expertise to our already strong team, as we continue to invest for the future."
Adform has grown from three original founders to more than 800 employees globally while enjoying a 14-year track record of double digit growth.