Case study: Becks earns engagement by turning WhatsApp group chats into comic souvenirs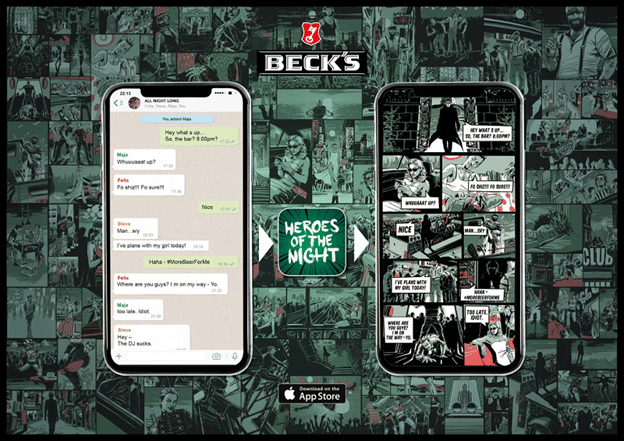 WhatsApp has become a key tool for organising social events and parties among friends - a prime audience for a beer maker. But how can brands engage with this very personal and private social channel? Becks found a smart way to get these users to come to them, by transforming friend's WhatsApp group chat history into an epic comic souvenir of their night out.
Case study summary
Beer brand was losing key audience to private messaging channel WhatApp
Found a way of getting these groups to come to them by offering unique experience
Created an app tool that transformed group chat texts into dialogue to form a personalised illustrated comic
Resulting comic was shareable on social media, driving engagement
Reached number 3 on app store in Germany and achieved 22 million media impressions
Challenge
Drinks giant AB Inbev knew that its key audience was migrating from TV and Facebook to WhatsApp. A channel that was easy to target through paid channels was being replaced with a private messaging app. On WhatsApp, friends talked candidly about trips to bars and other venues where their Becks beer would be sold. So how could it microtarget and engage these groups with no advertising formats to reach them?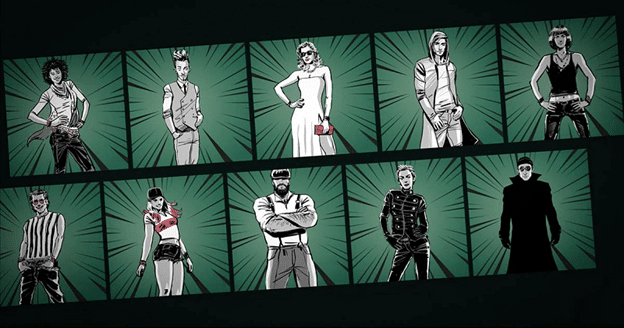 Solution
The brand came up with a way of getting these WhatsApp groups to come to them, by giving them something unique and relevant. A fun night of partying with friends is usually based around a WhatsApp group chat. As the night progresses, these groups end up as an archive of memorable stories – but these chat chronicles often end up disappearing into oblivion and being forgotten forever once the event is over.
Beck's "Heroes of the Night" app enabled every chat history to be turned into an original, personalised comic. In 2018, a time when beer consumption was down, and comic book movies had surged in popularity, the app was well well-timed to have an impact with this global campaign.
In cooperation with comic illustrator Matthias Schardt, more than 300 frames were created exclusively for the app. Each individual comic could be saved and shared. The "Heroes of the Night" app, which was made solely for Apple users on the App Store, transformed every member of the group chat into a comic character. Up to ten different characters were available in total, and background scenes and other features could also be adapted individually.
Serviceplan Campaign International, the beer brand's agency, and Plan.Net Campaign, and Plan.Net Innovation Studio were responsible for the idea, concept development and realisation of the "Heroes of the Night" app.
Markus Maczey, Chief Creative Officer of the Plan.Net Group and Managing Director of Plan.Net Campaign added: "The main complexity of the programming consisted in of bridging the non-existent interfaces of WhatsApp and bringing an entertaining logic to the generated comic."
The user-generated comics could be saved as an image file or PDF and shared on all social media platforms.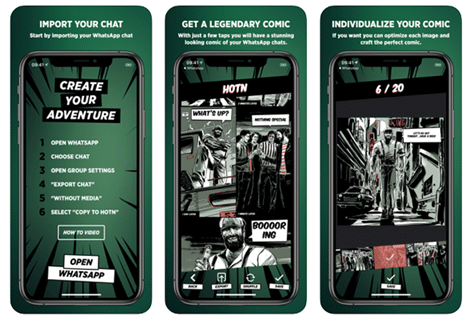 Results
Beck's produced something that helped the brand get through to people on a hard-to-reach channel. The app performed well in terms of reviews on the App Store, reaching number 3 in terms of downloads in Germany, with a large proportion of positive reviews mostly surprised that it does actually worked. The app was available to download in 55 different countries and achieved 22 million media impressions.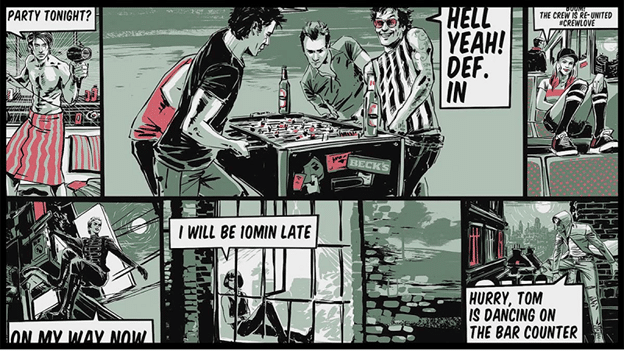 Susanne Koop, Marketing Director Germany at Anheuser-Busch InBev explained: "As a brand, we are continuously seeking new ways to come into contact with our consumers. For me, 'Heroes of the Night' is an app that combines technological know-how and creativity to result in a highly relevant consumer experience.,"
Markus Kremer and Thomas Heyen, Partners and Executive Creative Directors at Serviceplan Campaign International commented: "The intelligence of the app makes it possible to depict any WhatsApp chat in an extremely authentic way – with locations, times and a varied selection of characters that makes every comic fun."
Why it matters
WhatsApp presents a creative challenge to brands at a time when data is king. When thinking about the way in which people are more open, more revealing and happier to share on WhatsApp, the issue for this app is presumably getting people to use it. As more conversations migrate from Facebook to WhatsApp, examples like this one from Becks show how a brand can give something genuinely relevant and fun back to people and boost enagagement.